---
Northern Muslims face step-motherly treatment

Farmers cannot get good price for produce

Fishermen are debt-ridden

Political forces behind drug proliferation

Class politics should be brought back to the fore

S. K. Senthivel is a left-wing political activist and independent candidate for the Jaffna District at the upcoming polls. He is the General Secretary of the New Democratic Marxist-Leninist Party and is representing the United Front for People's Progress (UFPP) this time round. With over 50 years experience in politics, Senthivel spoke to Daily Mirror on national unity, people-centred democracy, social problems and other issues.

Excerpts:
Q How is the UFPP different from mainstream Tamil parties?
We are completely different from them on the questions of class, ethnicity and caste. Those parties have served the interests of the Tamil elite descending from feudal forces. We represent the working people who are the single largest group among Tamils today.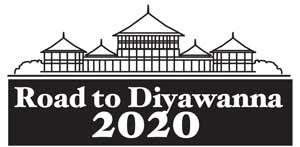 Q Your manifesto supports the right to self-determination. Can you elaborate?
We view self-determination on the basis of democracy, equality, unity and non-domination. The rights of oppressed nationalities like Tamils, Muslims and Hill-Country Tamils should be guaranteed within a united Sri Lanka through structures that enable regional autonomy and internal mechanisms of self-governance. These solutions must be enshrined in the Constitution. We reject secession or division of the country based on self-determination.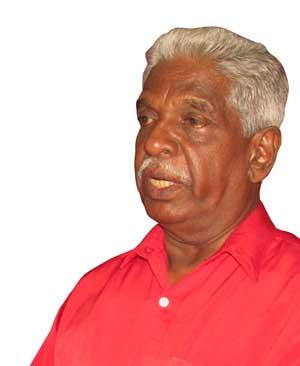 Q In the past there have been talks and pacts between Governments and Tamil parties. Can these experiences help the country find a lasting solution to the national question?
Since the 1950s, there have been three major agreements between governments and Tamil groups on the national question. But many hurdles have stalled their implementation. For a start the Government could expand the existing Provincial Council system with some compromises. Our solutions for regional autonomy are possible only under a Constitution that nourishes a people-centered democracy.

Q You stand for equality. How can equality be achieved amid rising global and local inequality?
In today's capitalist, imperialist world order, huge inequalities sit within our social structures. The alternative to this is socialism. But that is a long-term goal. The immediate solution is to create people-centred democratic structures that embrace the working people who are the largest group within any population, and accommodate different nationalities. These changes grounded in democracy are needed at every level including in the Constitution.

Q What is your stance on the language issue?
The language issue should not be an intractable problem. It was turned into a huge problem for racist reasons, mainly to capture parliamentary power. Based on equality, Sinhala, Tamil and English should be used for official and practical purposes. Discrimination on ethnicity and language should end.

Q Is Hindutva politics making inroads into Tamil politics?
The hegemony and influence of India's ruling factions have been present in Tamil politics in covert ways. Through this, Hindutva politics is trying to infiltrate Tamil politics. Many activities are underway in this regard. These include supplying funds to temples in direct and covert ways, building new temples and erecting idols. Idols of Hanuman are being put up to encourage the worship of Hanuman in Jaffna. A 'Sivalingam' has been placed in an uninhabited area in Ponnalai within the Vaddukoddai electorate. Conservative Hindu practices are being propagated in the name of morality and ethics. These promote communal hatred rather than secular values.

Q What is the status of the Northern Muslims?
The lives of Muslims with generational ties to the North are in a state of disarray. They are facing challenges in restoring the living conditions that existed before they were evicted from the North. Their resettlement and revival is obstructed in various ways. Tamil bureaucrats who adopt a narrow version of Tamil nationalism create obstacles to their resettlement. Successive governments have also failed Northern Muslims. There is no equality or justice in addressing their rights. They are given step-motherly treatment in the North.

Q What problems do farmers face?
Farmers are facing problems in cultivating and marketing paddy. Those who engage in subsidiary food cultivation also face challenges. Due to the lack of markets, manipulation by middle-men and uncontrolled imports, farmers are unable to sell their produce at a reasonable price.

Q Despite political promises, fishing issues persist in the North. What solutions do you have for the fishing community?
Northern fishermen face daily livelihood challenges. They struggle to buy high-quality boats, nets and other equipment. Many are severely debt-ridden. Due to poaching by Indian trawlers they suffer huge losses. Boats from other parts of the country enter waters where they have historically been fishing. Some forces try to communalize this problem. The government should act honestly and sincerely to help Northern fishermen increase their catch and expand their markets. It should immediately end poaching by Indian trawlers. The government should take steps to increase fishing exports from the North to the rest of the country, and control the import of fish from other countries.

Q Do you support state intervention in the economy? Some may call this economic nationalism.
There is nothing wrong in welcoming or supporting state economic interventions if they boost the national economy. But we do not support economic schemes with the covert agenda of promoting majoritarian nationalism. We should understand that economic nationalism may lead us on a dangerous path towards a fascist economy.

Q How serious is the problem of landlessness in the North?
Landlessness is a huge problem. There are thousands of landless people in the Jaffna peninsula and Kilinochchi. Nearly 36,000 people have become disentitled to housing schemes because they do not own land. Moreover, there are large swaths of state land, temple lands and private lands that remain unused. Lands belonging to the Tamil diaspora also remain unused. Land and housing are an immediate and fundamental need for many marginalized people in the North. We need social movements that can put pressure on the government to distribute land to these populations.

Q How acute is the drug menace, especially on the youth?
The sale and consumption of drugs rises daily in the North. The political, economic, social and cultural decay in the country is the main reason for this menace. It has placed a stranglehold on young men. The general public feels that political forces have a hand in drug proliferation. Moreover, we cannot deny the role money flowing from the Tamil diaspora has in the degeneration of youngsters. It is also believed the drug culture is promoted to divert young people from socially important causes.

Q Has ethnic politics replaced class politics in Sri Lanka?
There is no doubt that ethnic politics has got the upper hand and weakened class politics in Sri Lanka. This should come to an end. Class politics, which was once centre-stage, should be brought back to the fore. The working people in the South, the North and East, the Hill-Country Tamils and Muslims should become aware of the gutter that ethnic politics has become. We believe those who are committed to strengthening working-class politics should come forward to work in arenas outside Parliament as well.