---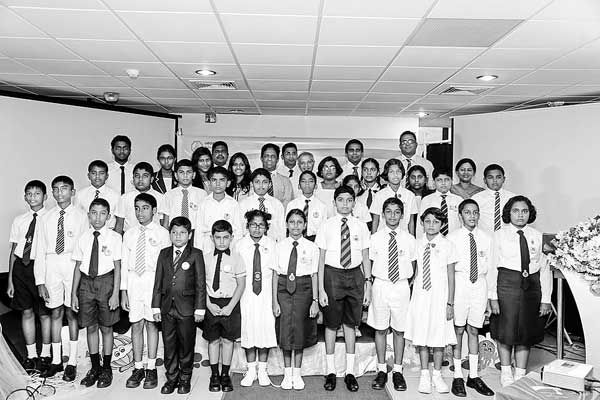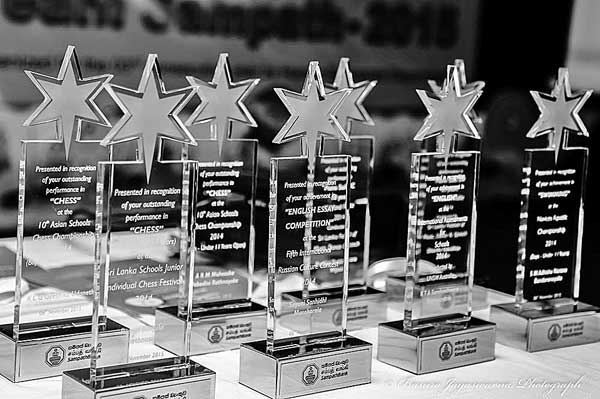 Sampath Bank, the nation's responsible corporate citizen successfully hosted 'Rewards for Children', recently at Sampath Bank PLC, under the patronage of Managing Director Aravinda Perera.

Developed and introduced by Deputy General Manager Human Resources, Aruna Jayasekara in the year 2013, Rewards for Children is a special recognition scheme for the children of the bank's very own team who have excelled under the categories of Year Five Scholarship Achievers, University Entrants Achievers and National Level Achievers.

Sampath Bank awarded a total of 36 children, out of which 26 students were recognized with accolades for obtaining a district ranking and above in the Year Five Scholarship Examination 2014 and three children who gained acceptance into government universities of Sri Lanka were awarded financial rewards as well as certificates of commendations. Additionally, another nine children of team Sampath were rewarded with certificates of achievement and a token of appreciation for having excelled in sports and music on a national level.

Perera said, "It is with great pride that I stand here today to witness the children of our very own Sampath team be recognized for great accomplishments in their young years. As young individuals, it is important to keep in mind that apart from many learnings throughout your life, education, sports and other activities are greatly important in the development of the character of an individual as well as in building a career and setting goals. It is through these learnings that one learns to become an independent individual, with a strong and determined mind to overcome any obstacles and achieve the highest."

The special occasion was further elevated with music and entertainment performed by members of team Sampath and guest speaker Sri Lanka Rupavahini Corporation Director Dubbing and Filming Athula Ransirilal enlightened the audience on how to groom children to be responsible and educated citizens of our motherland in the future.

The children of team Sampath expressed their sincere gratitude for the bank's gesture in recognizing their achievements and emphasized on the caring attitude of the bank being amply demonstrated, in turn making them feel extremely happy and proud that their parents are working for and are supported by a great organisation. Similarly, proud parents of the high achievers opined that the sentiments of the ceremony will be truly treasured, and the bond between the Bank and the family has definitely strengthened.