---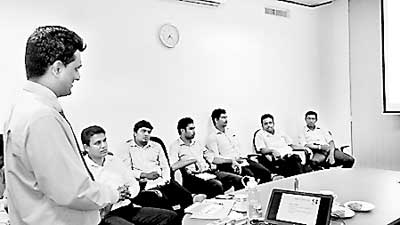 A series of public training programmes have been organised by LBA Executive Training. LBA Executive Training is the Corporate Training arm of the Lanka BPO Academy.

LBA Executive Training offers professional certifications and corporate training for leading cooperates in Sri Lanka. It has served over 50 cooperate clients in Sri Lanka. LBA Executive Training offers customized in-house training programmes, public programmes and standard certifications.

The upcoming training programmes are: Personality Development one-day workshop on July 29 at Taj Samudra Hotel, Email Etiquette half-day training programme on July 24 at Orion City and Train the Trainer programme starting on July 22 at LBA Centre in Nugegoda. Personality Development programme covers areas such as developing personality, greetings and introductions, business etiquette, workplace etiquette, handling calls, personal grooming, corporate dressing and dinning etiquette.

Email Etiquette programme covers email structures, relationship building through email and language elements relating to email.

Train the Trainer programme covers areas as such objectives of training, icebreakers, learning environment, learning styles, training resources, attention during training, delivering training, presentation skills and handling difficult trainees.

LBA Executive Training also offers customized (in-house) training where it works with organisations to understand their training requirements and based on that design and deliver training programmes that suit them within a wide spectrum of expertise. These areas include customer service, call centre, tele-selling, MS Office applications, graphics software, data processing, BPO training, leadership development, persuasion skills, team leadership, negotiations skills, soft skills, communication skills, telephone etiquette, email etiquette, personal grooming, presentation skills, team building skills, creativity and innovation, accounting processes, project management and revenue collection.

Lanka BPO Academy CEO Yasas Vishuddhi Abeywickrama said that LBA Executive Training brand has become very popular among the corporate sector and all recent public training programmes were highly successful. He further said, "Lanka BPO Academy (LBA) is now nearing six years of operations and it continues its student education and training business while the cooperate work has moved to LBA Executive Training. We have been able to serve our clients better and also help with talent requirements of the broad Sri Lankan corporate sector. We have connected with corporate clients from a diverse range of sectors such as IT, BPO, shipping, travel, hospitality, agriculture, retail, banking, insurance and telecommunications."

LBA Executive Training can be contacted by calling 0718 694 694 or emailing info@LBAExecutiveTraining.com.