---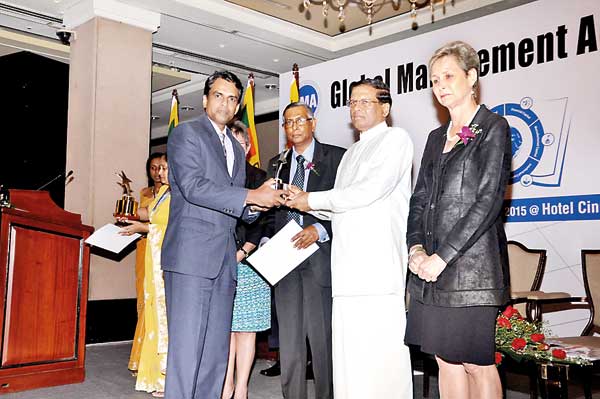 Financial heavyweight LB Finance PLC took away yet another national accolade when it was conferred the Silver at the CMA Excellence in Integrated Reporting Award presented at the Global Management Accounting Summit.

Sri Lanka's top 10 companies were picked at the landmark summit organised by the Institute of Certified Management Accountants of Sri Lanka attended by the World President of Global Accounting Bodies (IFAC) Olivia Kirtley.

Integrated reporting, widely accepted as the international benchmark in financial reporting, involves a concise communication on how an organisation's strategy, governance, performance and prospects lead to the creation of better value over the short, medium and long term. The annual report of LB Finance, which won the Silver, placed it at the top among some of Sri Lanka's top companies.

"We have been working behind the scenes setting up exhaustive processes of sound management and accountability. This kind of independent and global recognition throws light on our unstinted efforts in transforming LB Finance into one of the best managed companies in Sri Lanka," said LB Finance Managing Director Sumith Adhihetty.

Top winners were picked after an exhaustive selection process with judges including both international and local experts. Integrated reporting not only enhances the reputation of an organisation through transparent and concise reporting of in-depth strategy but lends itself as an invaluable tool to both financial managers and investors.

LB Finance has an illustrious tradition of financial stewardship spanning 45 years with the company reaching lofty highs on the back of strong public confidence.