---
IPM – the nation's leader in human resources management (HRM) – has joined forces with Abhina Yoga Institute and leading Hatha Yoga practitioners from India to roll out a week-long yoga programme from September 28 to October 2, at IPM Sri Lanka 'HR House', No. 43, Vijaya Kumaranathunga Mawatha, Colombo 5.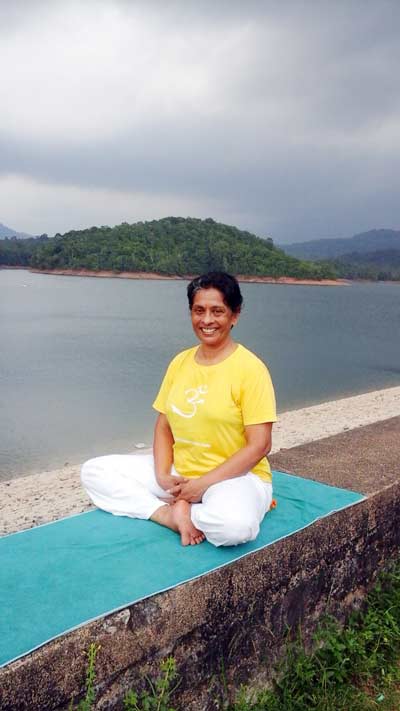 The programme specifically targets the corporate sector in a bid to enhance effectiveness in the workplace by helping to fight stress, get fit and above all stay healthy. This yoga programme will facilitate guiding both beginners as well as regular practitioners of all age groups to focus on one's body, emotions, thoughts, senses and breath which are the five facets which help to achieve inner peace, thereby learning to handle stressful situations in an office environment and to achieve a balance between work and life.

The principal facilitators will be Senior Yoga Acharya Sri Nataraj, Senior Yoga Acharya Shri Rajesh, Senior Yoga Acharya Srimathi Kalyani from India together with Abhina-Yoga Director Acharya Kalasuri Anoja Weerasinghe. The Hatha Yoga Asana class will be conducted by Yoga Acharya Shri Rajesh.

"Wellbeing of corporate employees and the programmes that encourage wellness in the corporate sector are no longer nice to have but are now considered as must haves, given the stressful situations that our employees are placed in on a daily basis. Employee wellness is now considered a strategic initiative, for most if not all corporate sector organisations, that translates to returns going way beyond healthy and happy employees," said IPM Sri Lanka President Rohitha Amarapala.

"As a thought leader in HRM, IPM is pleased to organise this Hatha Yoga workshop in collaboration with the Abhina Yoga Institute in order to raise awareness of the benefits of yoga for the corporate sector," he added.

Speaking on the benefits that yoga could bring for the corporate sector, Anoja Weerasinghe stated that employees as well as employers often neglect health due to their workload, not only physical health but their mental and spiritual health as well, which affects their social wellbeing. Yoga in conjunction with prescribed medications is known to help speed up the recovery process for those suffering from post-traumatic stress disorder as well as depression.

"We should not forget that work place health and wellness of employees are critical for the organisation. I strongly feel, that HR managers can reach out and help employees who are not taking care of their overall health," she added.

IPM Sri Lanka keeps pace with new trends and concepts in HR by engaging continuously with the business community to share experiences, thoughts and insights in order to enrich and enhance the HR profession.