---
In an increasingly competitive business environment, modern marketer has to play a key role in creating new business opportunities and boundless ways to innovate and connect with the new markets.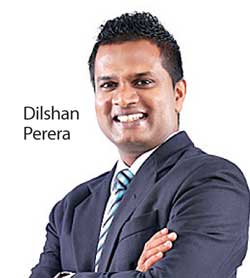 The emergence of Gen Z – a new generation with unique characteristics, digital communications and technological innovations in today's smart world has opened up a new age of business in the modern marketing era. It is time now for businesses and professionals to embark on the broader picture and leverage the insights of modern marketing to gain and sustain a competitive advantage.

Smiles Global will conduct a full day workshop on "The Modern Marketer and Gen Z on 10th June (from 9.00 a.m to 5.00 p.m.) at the Kingsbury Hotel, Colombo.

This workshop offers insights on becoming a modern marketer in the "smart" world. The participants will gain an understanding on the concept of modern customer and Gen Z, explore the role of the modern marketer, discover the essential skills of a modern marketer to win the hearts and minds of the empowered customers and will learn about boosting business performance through modern marketing practices.

The workshop is ideal for any business professional involved in Marketing, Brand Management, Sales, Business Development, Corporate Communications and Strategic planning who is keen to become a modern marketer.

Dilshan Perera who will lead the workshop is an experienced marketer and an active proponent of making marketing more relevant to new consumers. He is a passionate corporate trainer and motivational speaker who has conducted many training sessions. He was awarded the Most Influential Marketing Leader and the Most Talented Marketing Leader awards in 2014 and 2015 consecutively at the World Marketing Congress in India, by CMO Council, USA and received many other local and international awards for Brand Building and Marketing Excellence.

Dilshan has over 12 years of experience in Marketing and Brand Management, Digital Marketing, Corporate Communications, Business Development and Customer Relationship Management in Life Insurance, General Insurance, Banking and Retail Business.

For registration contact Smiles Global via email on info@smilesglobal.com or call them on
07 690 690 00 or log on to www.smilesglobal.com/trainings-and-seminars/
Smiles Global is an integrated consultancy firm based in Colombo, Sri Lanka, delivering services in Insurance, Actuarial Services, Finance, Marketing and Management.