---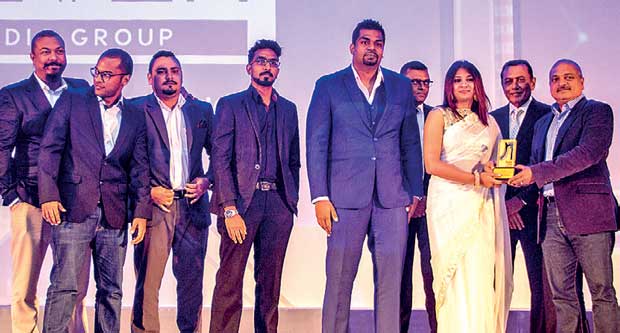 The SLT ZeroOne Awards recognized Seven Media Group with the Best Digital-Enabled Product/Service Retail Sector award recently.
Seven Media Group, based in Colombo is a fully-integrated digital marketing agency. Since its establishment in 2012, its services extend from strategic brand and social media management to custom designs for clients across multiple industries, which require sustainable, unique and independent strategies that keeps them on the edge of competitiveness. "With the underlining principle of 'Clarity above all', our professional team of highly creative designers, content creators and strategic innovators work hard to keep our clients on top. Our contribution to the community is reflected upon our work with different organizations to deliver campaigns that boost awareness and influential changes. The values and visions we share with our clients have contributed to our professional growth and skills over the years, allowing us to provide our services to the maximum capacity.
"In a larger sense, our deepest gratitude goes to our valuable clients who have worked hard with us to help us achieve this award. Seven Media Group will continue to provide the community and its clients with the highest standard of quality service.