---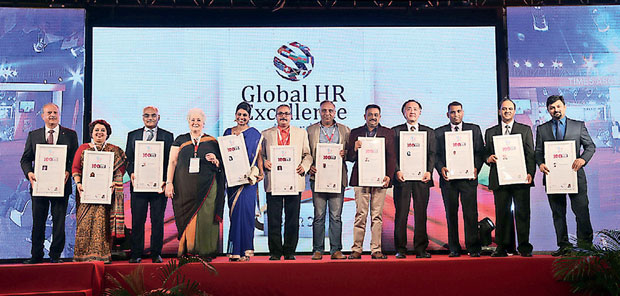 Uresh Jayasekera, who works as People's Leasing & Finance PLC (PLC) Group Head of Human Resources, was recognized amongst '100 most influential global HR professionals' at the World HRD Congress – Silver Jubilee celebration held at Taj Lands' End Hotel, Mumbai, India recently.
At this event, several world HR leaders and international companies were recognized for their immense contribution towards human resource development. The 25-year celebrations marked the participation of HR leaders from
133 countries.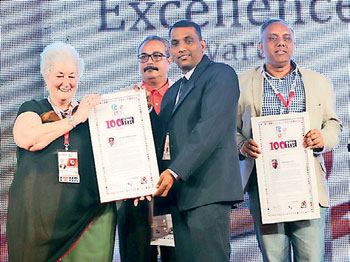 Speaking about the recognition received, he pointed out, "I am honoured to receive this prestigious award and this recognition comes as a testimony of the acceptance of my professional contribution towards human recourse development and this is my second international achievement."
Jayaskara is an HR professional who has contributed both to organisational and people development in last 17 years including, manufacturing, hospitality, insurance and, banking and finance.
He joined PLC in 2007 and spearheaded the PLC group HR initiatives to drive the company from strength to strength. He leads PLC to win the SLITAD People's Development Gold and Silver awards in 2014 and 2015.
Also, with his leadership, PLC won Asia Best Employer Brand Award 2016 at the annual award ceremony held in Singapore and was able to secure the National HR Excellence 2016 Silver award. Further, in the year 2016, with his leadership, PLC won Sri Lankan Best Employer Brand award. He has always manoeuvred enthusiast to keep the momentum of continuous learning and as a result, he was the sole Sri Lankan winner of prestigious Japanese scholarship in 2014, for the leadership development programme under the overseas human resource and industry development association (HIDA),
Osaca, Japan.
An Alumnus of the University of Kelaniya, he read the first degree in Bio Science (Hons) and obtained his Diploma in Management from the Open University and subsequently, the Postgraduate Diploma in Business Management from the University of Colombo and later Master's Degree (MBA) specialized in Human Recourse Management from University
of Colombo.