---
With the aim of Enabling and empowering the future leaders of our country, Just In Time Group (JIT) launched its Corporate Internship Program giving deserving students in a variety of disciplines the opportunity to gain practical, challenging and meaningful on-the-job work experience to stay relevant in today's corporate world.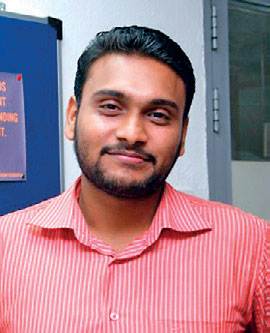 Internships give students the opportunity to gain valuable applied experience and make connections in professional fields they are considering for career paths; and give us the opportunity to guide and evaluate talent," remarked Head of Legal & HR, Sherene Goonetilleke.
One of the more significant advantages to providing internships is the opportunity to select and develop our future talent. We have the opportunity to evaluate and screen potential employees prior to making a full‐time position offer. If hired in a permanent position, previous interns assimilate faster to their new roles and have shorter learning curves than external hires.
JIT's Corporate Internship Programme was intrinsically created to challenge the interns holistically, in order to bring out the strengths and knowledge application of the interns aligned to the business. Enabling and empowering the future leaders of the country is a cause JIT is very passionate about and creating an internship program is an excellent way to facilitate this cause.
An internship programme enables students to test drive their career plan. JIT with its 20 year ICT experience has also been an equal opportunity employer from inception which has been an important mind-set in providing the right exposure and on the job experience for our future leaders regardless of any barriers.
In terms of both today's workload and tomorrow's workforce, starting an internship program is an excellent way to facilitate a cycle of continuous success with value added results.
JIT'S Internship Programme provides;
nThe intern the knowledge to balance his or her professional goals with the organization's needs.
nJob based training – learning to convert academic knowledge into industry skills.
nProfessional and leadership building training.
nOverview understanding of the company.
nNetworking opportunities with leadership and other professionals.
"I really appreciated the Internship program at JIT because Internships are a great opportunity for us undergraduates to be exposed to the corporate life beforehand. My career path started as an intern at JIT and since completing my internship, I have been absorbed as part of the JIT Team. I have gained a lot of experience in ICT and learned several new and global technologies during this internship period," Pasindu Malintha.
Pasindu Malintha joined as an intern and following his internship he was recruited as a Trainee Assistant Engineer.
The JIT Corporate Internship Programme is open for undergraduates from a recognized university or having a partly completed professional qualification. Corporate interns are well compensated with a competitive allowance.
From a basement space startup founded in 1996, JIT has grown from a 6 employee team to 150 employee Group with varied ICT offerings ranging from systems integration to Geographical Information system. JIT a wholly Sri Lankan company has been the key partner and the implementer of many mission critical ICT projects of national importance such as the real time gross settlement (RTGS) system and Scripless security system of the Central Bank of Sri Lanka, ATM switch and disaster recovery centre at People's Bank, National Payment Gateway at LankaClear to name a few. This year, JIT completes a two decade incredible journey in the ICT arena of Sri Lanka. This growth throughout the years is a testament to the longstanding strategic partnerships with principals, customers and employees.