---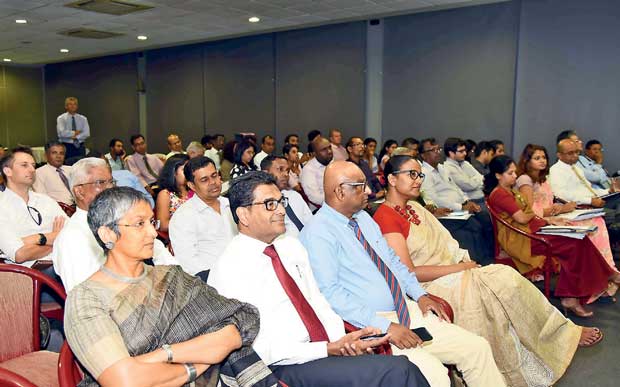 By Zahara Zuhair
A leading academic in the country recently stressed that more decisions should be taken from the state side that would embrace innovation, noting that eco-innovation should be done with a broader mindset but not simply to make an extra income or capital.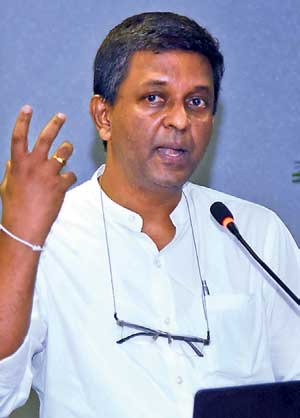 Delivering the keynote speech at the third annual general meeting (AGM) of CSR Sri Lanka, University of Moratuwa Chemical and Process Engineering Professor Ajith de Alwis said that innovation is needed for sustainable economic development in order to transform institutions, people and society to bring prosperity to all.
"The world is looking at innovation – that is to take the economy and companies to a different position. Dependency culture should be avoided and it can be done through innovation," he stressed during his speech titled 'Sustainable Economic Transformation With Innovation At Its Core'.
He also stressed the importance of understanding the growing population issue, resource crunch, concept of quality of life, sustainable production, sustainable consumption, sustainable development, population, efficiency and human health.
"When looking at quality of life, you are adding years to life but life should be added to years. We need to shift our focus, doesn't matter you are financially looked after from an insurance but can you really be happy?
In our current economic system, you are not well and going to hospital, as long as financial transactions happen and goes into the books, that is suppose to go the gross domestic product (GDP), which will be a submission of goods and services. So our current way of GDP measurement is actually not right, we have to understand that. It's not just the service, you need to see holistically to have a society with fulfilled life," he explained.
He also said that facts such as science, technology and innovation, the ignorance of the multiplier effect, so low economics, changing organisational emphasis, stable alignment to green economics (circular economics), embedding technology and innovation in planning scenario planning - (proactive than reactive) should be taken strongly.
He further noted that the end result of corporate social responsibility (CSR) should be to make society and environment better and it should be done with a broader mindset.
Meantime, when asked if public-private-partnership (PPP) would be successful when implementing the practices that were suggested, CSR Sri Lanka said that the Sri Lanka Institute of Nano Technology (SLINTEC) is a vibrant example of a successful PPP. They said that this institute had upped the number of inventions Sri Lanka has made.
They also noted that more structural changes need to be done in Sri Lanka in terms of policy and commitment, not only from the government side and also from the private sector and civil society.
Professor Alwis is also Project Director at the Science, Technology and Innovation Ministry and has widely contributed to the knowledge of reshaping industrial processes to achieve sustainability.