---
IPM Sri Lanka – the Nation's leader in human resources management – will host a full day workshop with the world renowned Leadership expert and Team Transformational Specialist Omar Khan at 9 am on 25th May on the theme "The 5 Leadership Levers to Business Success" at the Oak Room, Cinnamon Grand in Colombo.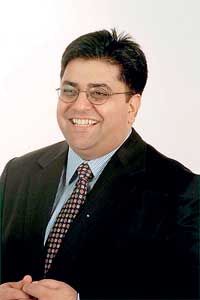 Omar Khan will also deliver the keynote speech at the Business Leaders' Forum starting at 7 am at the same venue. The theme for the Business Leaders' Forum is "Yesterday's Behaviors Will Not Deliver Tomorrow's Results"
Omar Khan is the Founder and Senior Partner of Sensei International. He has been acknowledged as one of the Top 25 Consultants in the world by Consulting Magazine. Omar Khan has the rare credit of publishing 5 acclaimed books.
He has worked with some of the world's leading brands such as 3M, American Express, Raffles Hotels and Resorts, Singapore Airlines, Unilever, Maersk, Beam, Microsoft, HSBC, BDO, Nestle, YPO and many others. He has partnered with Tom Peters, Edward de Bono, Ron Kaufman, and many others whom he also helped introduce to Sri Lanka "live", as well as others like Marshall Goldsmith, Alan Weiss, and many more. Khan has had a long-time partnership and friendship with M. Scott Peck and his Foundation for Community Leadership. Dr. Peck and Khan collaborated on a book draft prior to the author's death titled "The Nobler Alternative". In addition to being a leading consultant, CEO adviser and corporate coach, Khan has been a crisis counselor, NLP innovator, and counselor for individuals, groups and even government departments.
"We are indeed happy to host a leadership expert and corporate transformational specialist of the caliber of Omar Khan and look forward to an enlightening and insightful forum and workshop. His experience in working with world renowned organizations and helping them to identify and overcome challenges in their quest for leadership positions will no doubt be a learning experience for all," said Rohitha Amarapala-President,
IPM Sri Lanka.
The Business Leaders' Forum and the Workshop are targeted towards business leaders, heads of divisions and others who wish to enhance their leadership skills and strategic thinking. The leadership levers of Adaptive Vs. Technical Behaviors, The It/We/I Trifecta for Re-imagining Teams, Revisiting the Innovator's Dilemma, Sensing and Enabling an Emergent Reality, and Locating & Leveraging Positive Deviation will be covered in detail during the Workshop.
"The deliberations at the Business Leaders' Forum as well as the Workshop will help to understand and appreciate the need to change old behaviors and habits in order to steer businesses in the correct direction. The drive to be successful in an environment which is challenged by multiple forces including but not limited to revolutionary new technology with their inherent ability of disrupting traditional business models, the knowledge society, behavioral changes of customers and human resources, new business models and opportunities that need to be identified and evaluated will be stimulating and interesting
too" he added.
IPM requests those interested to register themselves early by contacting Trehani on 0777 985488 as the registrations are now open.