---
Sri Lankans will have the rare opportunity of witnessing one of the world's foremost multi-faceted personalities live in Colombo, when Sri Lanka Institute of Marketing (SLIM) hosts leading business author, inventor, strategist and futurist, Lon Safko for a workshop on the 27thMay.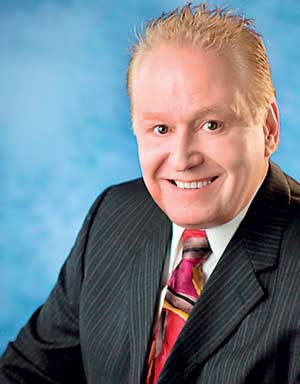 The workshop will be based on Lon's newest invention, 'Fusion Marketing and The Safko Wheel Marketing Toolkit', which has been accepted by the United States Patent and Trademark Office. This workshopis the latest in a series of world class training programmes organised by SLIM for the development of the corporate sector.
Amazon's #1 bestselling book, Lon's'The Social Media Bible', which is the first and only book to tackle the whole gamut of social media marketing, is now in its 3rd edition and has been translated into five languages.'The Fusion Marketing Bible', Lon's newest bestseller, has already been translated into three languages. This book explains how to pinpoint the most effective elements of traditional marketing efforts and combine them with social media and digital marketing to reach more customers, while spending less money.
Lon was the creator of the "First Computer To Save A Human Life", as coined by the late Steve Jobs of Apple Inc. He worked with the co-founders of Apple, Steve Jobs and Steve Wozniak, from the early days of the company and during its transitional period under John Scully. He worked as a value added reseller with Apple and developed the fully graphic operating system, which was the archetype for the first ever PDA (Personal Digital Assistant), the Apple Newton. He has programmed over 1 million lines of code and introduced many pioneering software and hardware solutions to the world including voice recognition, voice synthesizing, and home automation.