---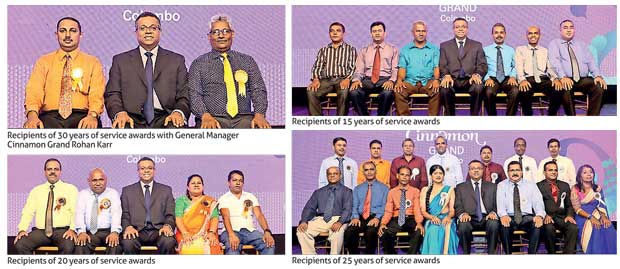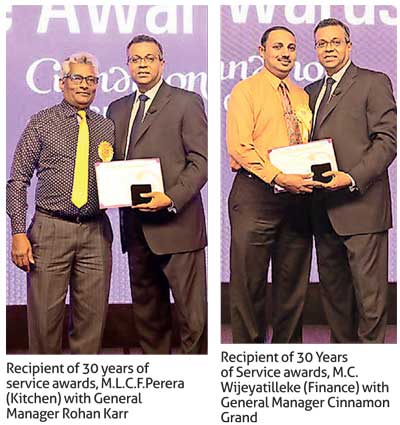 Cinnamon Grand held its annual service awards to acknowledge and reward the long-term commitment of hotel's associates at the Oak Room recently.
One hundred and sixteen staff members who completed terms of five, ten, fifteen, twenty, twenty five, thirty years were honoured by Cinnamon Grand General Manager Rohan Karr. They each received a gold sovereign based on their years' of service. Karr thanked the recipients and their families for the support extended towards the progress and success of the Hotel.
Sixty three associates were recognised for five years of service, 27 for ten years, six for 15 years, four for 20 years, 14 for 25 years and two for 30 years of service. The latter three groups received standing ovation from all present and special citation badges and cakes from the management.
The event featured an extensive buffet and, music and entertainment by leading local musicians and comedians to give the associates and their families a memorable night, in true grand style.