---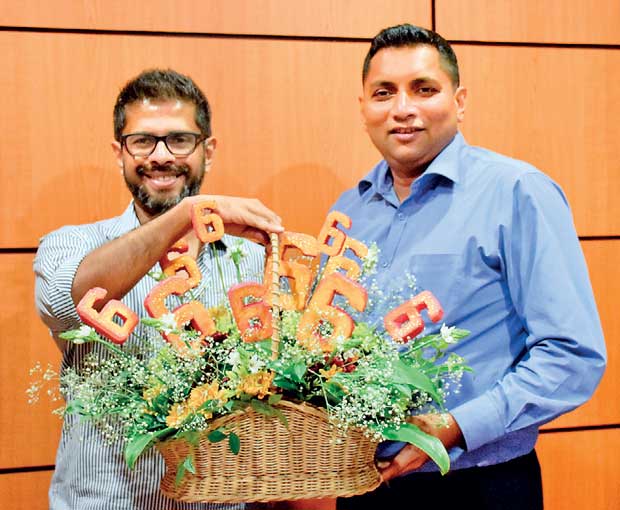 The Chartered Institute of Marketing (CIM) and Sarva Integrated Ltd recently renewed a successfulworking partnership of 6 years by tying up againfor the upcoming year 2017.
The CIM –Sarva relationship, which initially began with several minor projects in early 2010,hastodayevolvedinto a partnership of mutual respect and benefit. So much so that Sarva, as CIM's Official Communications Partner, has been entrusted with advertising responsibility forvirtually every CIM projectincluding CIM marketing & course communication, the CIM TALKING POINTprogramme series andthe prestigious CIM Annual Conference.
Commenting on the successful working dynamic between the largest marketing institute in Sri Lanka, CIM and the dynamic advertising agency whose ad campaignshave attracted local-global attention; CIM CEO SanjikaPerera said "The ingredients in a good partnership are always understanding and cooperation. The CIM -Sarva relationship has been cemented with both. We deliver marketing education and insight; and Sarva delivers effective advertising solutions.Both our teams are passionate about what they do and want the best; and both parties know the other will go that extra mile to deliver it. Sarva is also very easy to work with andalways give us 200%."
Asked about his views, Chrishantha Jayasinghe, Managing Director of Sarva Integrated observed "CIM is Sri Lanka'slargest and most prestigious body for marketing. Developing ad campaigns that fulfil their marketing requirements is very rewarding and an experience in itself.Our work ethos has always been to deliver effective advertising solutionsand we are fortunate that our work has been creative and effective enough to solidify partnerships with prestigious, high calibre brands like CIM, Hutch, DIMO, Central Hospital, Softlogic Finance and Union Assurance."
Founded in 1911, the Chartered Institute of Marketing is today the largest community of professional marketers in the world and provideseducation, membership and insight into global marketing and sales. CIM has over the years also been directlyresponsible for propelling Sri Lanka into the international marketing limelight.
A well-known presence in the Sri Lankan advertising industry, Sarva Integrated has amassed numerous accolades since its inception - a list made brighter this past year with two Gold Abbys and a Best of South Asia Award won at the highly competitive Indian Advertising Market at Goafest 2016;and a Bronze and two Finalist Awards at Effies 2016. Sarva's client portfolio currently includes Pan Asia Bank, Diesel & Motor Engineering PLC, Darley Butler & Co., the NDB Group, Hemas Hospitals, Softlogic Finance, Lanka Bell, Asian Alliance General Insurance, Chevron Lubricants, Hutchison Telecom&Union Assurance amongst many other prestigious local and international brands.