---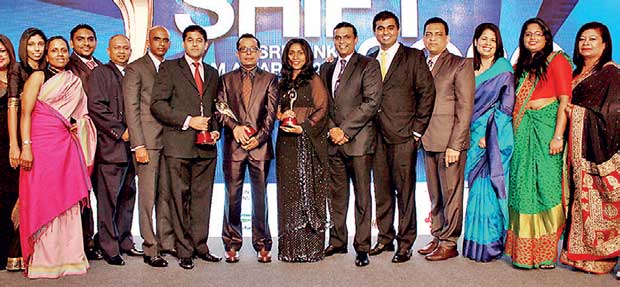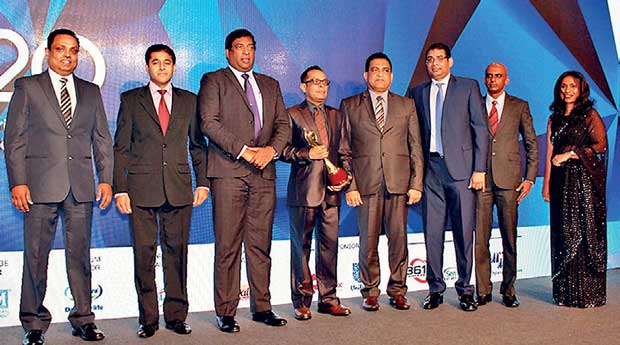 Brandix won Gold and two special awards for Human Resource Management at the 2015-16 National Human Capital Management (HCM) Awards ceremony at the Cinnamon Grand hotel on March 31, once again demonstrating the Group's commitment to its people.
Presented bi-annually by the Society for Human Resources Management (SHRM) and the Association of Human Resource Professionals (AHRP), the awards (formerly known as the National HRM Awards) are Sri Lanka's pinnacle accolades in the field of HR, and recognise public and private sector organisations that have demonstrated innovative and inspiring HR practices. SHRM is the largest professional HR Association in the world and has a membership in 174 countries.
Besides being one of four overall Gold winners, Brandix was also awarded the Special Awards for excellence in 'talent management' and 'learning and development' among the nine category awards that recognise the best standards and HR practices in Sri Lanka. This was the third consecutive occasion that the Group won the Gold award. Brandix was the only apparel sector organisation among the top four corporate entities honoured and was also the only enterprise that won Gold as a Group.
"Our people are the lifeblood of the enterprise, and inspiring them to reach their full potential for their personal development and the achievement of the company's goals as "One Brandix" is a top priority for all of us," the Group's Chief People Officer Ishan Dantanarayana said: "We are therefore delighted to be judged according to the stringent audits specified by SHRM for these awards and to have continuously won Gold awards over the years."
He said Brandix had chosen, as in past years, to be evaluated as a Group, requiring the HR practices of all the companies in the Group to be audited for the award, making it more challenging than having just the holding company's HR practices assessed.
In September last year, the Brandix Group was declared the sole winner for HR Excellence in South Asia (excluding India), at the 2016 HR Awards of SHRM held in New Delhi. The award in the international category was the only one awarded to the whole of South Asia and recognised organisations outside India that have successfully designed and implemented excellent people management practices and systems in human resources.
Brandix HR practices were also highlighted in the pastwith a cover storyin the SHRM global magazine which is read by nearly 250,000 HR professionals in 174 countries -a first for any Asian company. Further recognition came to Brandix when the HR practices of the Group were highlighted in the book 'Work Rules' by Laszlo Block, Senior Vice President, Google Inc. USA.