---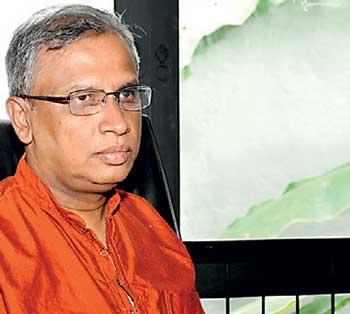 By F. Aslam
The Tamil National Alliance (TNA) yesterday said that the polarization of the constituency which was clearly evident by the Presidential election results stressed the fact that there exists a national problem to be solved.
TNA spokesperson Parliamentarian M.A. Sumanthiran however said that his party would support every right decision taken by the government led by President Gotabaya Rajapaksa.
Speaking at a media briefing summoned yesterday in Jaffna on the present political situation he said that if the new government implemented the promise given by former President Mahinda Rajapaksa to India to bring in a practical solution to the national question through devolution of power the TNA would extend their cooperation.

Sumanthiran said further that it is the view of those in the South that the election results were based on nationalism. We do not accept such theories. The Tamil people had voted at the three Presidential Elections repeatedly for the Swan symbol. Those are votes cast against the Rajapaksas. At all those elections the Tamil people repeatedly voted for Sinhala Buddhist candidates, therefore it has been proved that people had not voted based on nationalism.

We have voted for a candidate who had acknowledged our aspirations. Not only that we, a majority of Sinhalese people also had voted for Sajith Premadasa. Gotabaya was elected as President only with the votes of the Sinhalese Buddhists. This showed that he could not muster the confidence of all people including minority communities. It has again been reiterated by this election that there is a national issue and it needs a solution. The President says that reconciliation could be brought about through development, whether we accept this notion or not, we would not obstruct the development activities, but we wish to emphasize that the issues of the Tamil people cannot be resolved only through development.
It is the view of those in the South that the election results were based on nationalism. We do not accept such theories. The Tamil people had voted at the three Presidential Elections repeatedly for the Swan symbol