---
By Atula Bandara
One tusker was killed in a duel between two tuskers at Eppawala and the carcass of the dead tusker had been found in the Kumbukwewa tank reservation at Kandakkulam off Eppawala.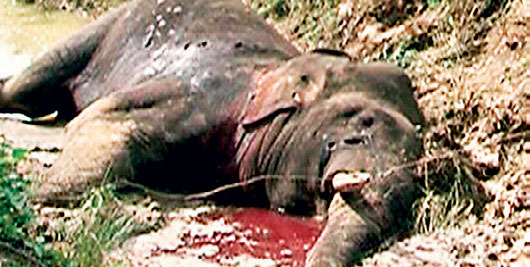 Wildlife officials said the tusker had died of serious injuries suffered in the fight.
It had fallen bleeding profusely from its wounds with its body pierced at several places.
Officials said the duel was still continuing when they visited the scene and that they had a narrow escape when the injured tusker in its fury chased after them. They said the tusker that killed the other was circling the area till dusk.
North Western Wildlife Zone Veterinary Surgeon Dr. Chandana Jayasinghe was expected to visit the scene of the tussle and hold the postmortem examination.