---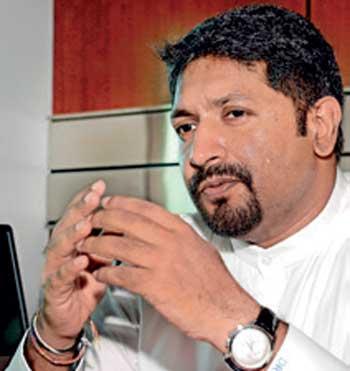 By Harshana Thushara Silva
Despite the remaining members of the group led by Zahran Hashim having been taken into custody, one cannot rule out the possibility of lone wolf terror attacks, said the State Minister
of Defense Ruwan Wijewardene.
He said further that the remaining members of the gang that led the suicide bomb attacks had been apprehended and they are now incapable of acting as a group now. This outfit is not a similar terrorist movement like the LTTE, but only a group based on religious ideologies, therefore a single individual could attempt anything.

It was also observed that the social media spread much fake news. Last Sunday the Mass at the Tewatte Church was also cancelled, due to rumours been spread. Therefore it is always prudent to be aware of news that is issued by the police and the defense Ministry, the State minister said.

If there had been executions under the Sharia Law, the police would know of such situations, but no information to prove this has been taken place. The CID is taking necessary precautions with regard to the statements made by certain Buddhist Monks. Stern action would be taken against groups who use the Social media to spread this type of falsehoods.
If there had been executions under the Sharia Law, the police would know of such situations, but no information to prove this has been taken place