---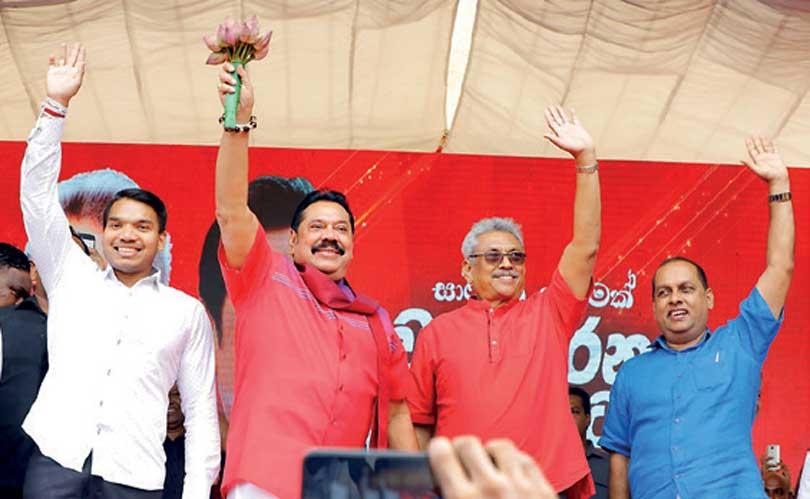 Says country should come first and none should be allowed to divide it
By Lahiru Pothmulla and Aneesha Manage
Leader of both the SLPP and opposition, Mahinda Rajapaksa said yesterday they were not ready to give in to any condition set by the Tamil National Alliance (TNA).
Addressing a rally held yesterday at Beliatta, the former President said TNA had not presented any condition to them though it said conditions were presented to two factions.
"There is no need to agree to any of the conditions. The country should come first. No one should be allowed to divide the country," he said.

He said it was during their government that the Northern Province was developed and that the current administration had done nothing for the well-being of the people in the North other than mustering votes of the Tamil people.

"We have to take a decision as a nation. We did put an end to the war by allowing people in the North to come to the South and vice versa. Who is it that should take responsibility for the April 21 attacks? The UNP in which one presidential candidate is the deputy leader, and the Cabinet, did not heed to warnings. The government should take responsibility without shying away," he said.

SLPP presidential candidate Gotabaya Rajapaksa, MPs Chamal Rajapaksa, Wimal Weerawansa, Mahinda Amaraweera, Namal Rajapaksa and D.V. Chanaka were also present.