---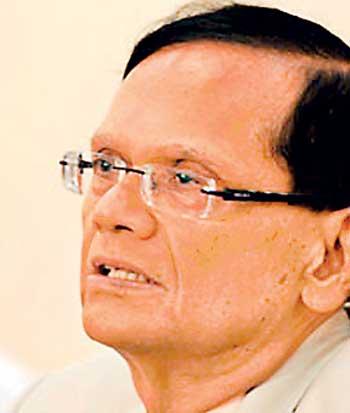 By Kelum Bandara
Acknowledging the existence of a grave problem with the Sri Lanka Freedom Party (SLFP), the Sri Lanka Podujana Peramuna (SLPP) said yesterday it would not abandon bilateral talks with the party whatsoever but deal with outstanding issues directly.
Addressing the weekly press conference held yesterday, SLPP Chairman Prof. G.L. Peiris said talks would take place on April 10 as scheduled.

He made these remarks in the context of some SLPP MPs openly criticising the SLFP for its decision not to vote against the budget. These MPs said bilateral talks with the SLFP would be of no use as it ultimately protected the UNP-led government.

"The SLPP will not adopt the policy of ostrich burying its head in the sand. We won't abandon talks. We will face outstanding issues directly. My party will engage SLFP representatives on these issues. SLFP actions have resulted in the breakdown of confidence. There truly was a determined push by the entire opposition to defeat the budget, but its behaviour prevented that from happening," Prof. Peiris said.
The SLPP will not adopt the policy of ostrich burying its head in the sand. We won't abandon talks. We will face outstanding issues directly