---
Says most disturbing outcome was the widening gap between South and North East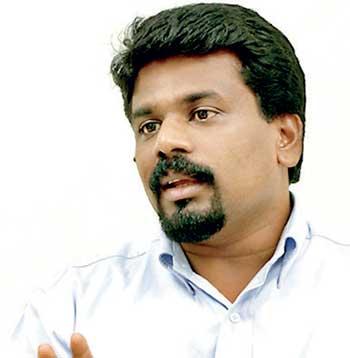 By Sandun A. Jayasekera
While admitting that the National People's Power (NPP) did not poll as expected, its presidential candidate Anura Kumara Dissanayake said his party would continue the struggle against corruption, misappropriation and nepotism while promoting democracy, rule of law and independence of the judiciary and the media in and out of Parliament.
"The election was in fact a Nadagama (tragicomedy). It was no secret that a truly people-friendly political force with a socialist ideology cannot thrive in such a system," he said.
Addressing a post-election news briefing held yesterday at the NPP office, he said more than 400,000 votes he received at the election fell short of NPP's prospects and that it was a setback to the movement.

"But by uniting all professionals, intellectuals, artistes and other right-thinking people under the NPP banner, we achieved something in this election. With our pragmatic, futuristic and scientific national policies that address most or all pressing issues of this country, we have shown the electorate that there is no alternative than the policy and work programme of the NPP if we were to save the country from the current mess," he said.

He said the most disturbing outcome of the election was the widening gap between the South and North East and creation of mistrust, misunderstanding and hostility between the Sinhala and Tamil speaking communities.