---
Defeated expenditure heads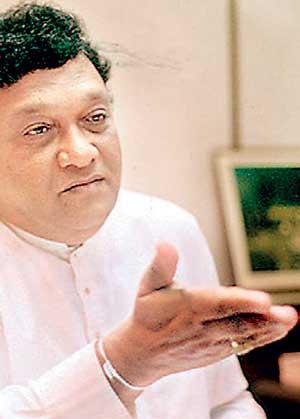 By Yohan Perera and Ajith Siriwardana
The defeat of the expenditure heads of the Megapolis and Internal Affairs, Local Government and Provincial Councils ministries on Thursday became a talking point in Parliament yesterday.
The opposition questioned the ruling party on the action it would take with regard to this setback. The government said the expenditure heads will be put to the vote again after a discussion with the Speaker and Leader of Opposition.

House Leader and Minister Lakshman Kiriella in his response said the expenditure heads will be put to a vote again with amendments before April 30 as per Standing Orders.
He said this in response to the Leader of Opposition who stressed the need for the government to follow SOs. He recalled that the then Speaker called the government and opposition for a discussion and took an appropriate decision when expenditure heads of former ministers Arumugam Thondaman and Ratnasiri Wickramanayake were defeated during the previous regime. "The then government took appropriate measures after the discussion with the Speaker. We would like to know what the government intends doing about the defeated expenditure heads. There will be no issues if the government works in accordance with SOs," Mr. Rajapaksa said. Mr. Kiriella said a discussion would be held to decide on a course of action and Mr. Rajapaksa would also be invited to participate in it.

Prime Minister Ranil Wickremesinghe said only some Rs.320 will be cut from each item of expenditure of each ministry as a result of the defeat. This he said is because the opposition moves a motion to cut Rs.10 out of each item of expenditure during the committee stage. "The government can go ahead without Rs.320 from each ministry or could bring in amendments to include Rs.320 each ministry will lose with the defeat of the heads and get it approved by the House. " We will bring in these amendments to the expenditure heads and get it approved," he said.