---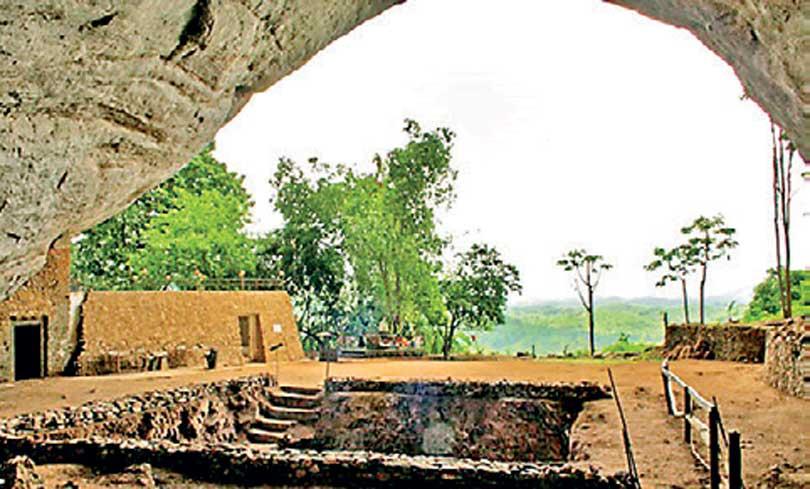 File photo
By Chaturanga Samarawickrama
The archaeological artefacts recovered at the site during excavations at the Pahiyangala cave could have been looted, Ven. Pahiyangala Ananda Sagara Thera said.
He said the world's oldest human archaeological artefacts were recovered during the excavations carried out inside the cave.

Excavations in the Pahiyangala cave started in 1979. The excavations at Pahiyangala cave and the surrounding areas revealed prehistoric human inhabitation in Sri Lanka dating back to 48,000 years.

"But the recovered human remains now cannot be found anywhere around the cave and what is remaining are stones," he said.

The historical human remains had been taken to countries like America and England for investigations.
"We requested from those countries several times through the Archaeological Department to inform us about what was happening to our historical archaeological remains which they had taken. They said that those archaeological articles were still under research," he said. "They had taken important archaeological remains such as bone pieces, stone types of equipment and skills.

"The Sri Lanka Archaeological Department is helpless with regard to bringing them back. These were taken many years for purported research and has left our researchers out of the research," he said.

"There is a large scale looting of items of archaeological importance in the world.
"We suspect that our archaeological artefacts had also been caught into this racket," he said.