---
However hails move to offer concession to people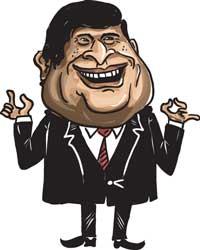 By Yohan Perera
The government's decision to reduce electricity tariffs during the months of March, April and May is a welcome move, but this is something we proposed a few months ago, UNP Assistant Leader Ravi Karunanayake said yesterday.

Mr. Karunanayake told a media briefing that a full concession was proposed by the UNP long before the government's decision to reduce the electricity Bills.

"We proposed a concession on electricity bills when we met higher ups in the government during the lock down period. However it is good that a concession is given to people," he said.
At the same time he said government should have reduced the price of a unit of electricity months ago. Consumption of power was reduced during the lock down period as factories were closed. The price of one unit of hydro power was reduced with the contraction of demand during this period. Therefore the government should have given a concession during that time," he added.

He also said the reduction of interest rates was also good but said what entrepreneurs, particularly SMEs needed was a stimulus package. The government's decision to reduce interest rates further is good but not good enough," he said.

Referring to the issue pertaining to the alleged fixing of cricket world cup final in 2011, the UNP assistant leader said a UNP government if elected to power will recommend someone to contest for the ICC's top post. " It could be Sangakkara, Arjuna, Mahela or Sanath Jayasuriya but if we are elected to power we will allow one of these Sri Lankan players to contest for the ICC presidency," he said.

Caption
UNP Assistant Leader Ravi Karunanayake speaking at the media briefing . Pic by Pradeep Pathirana