---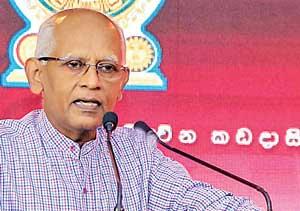 The first stock of paper materials manufactured by the Valaichchenai Paper Mill was released to the market under the brand name 'Sripath' on August 2.
Addressing a function to mark the occasion, Lalith Weeratunga, the senior advisor to the President, said Sri Lanka needed paper materials for various requirements and the local manufacture of them in Valaichchenai would save billions of rupees for the country.

"During my school days, I remember how I went on a picnic to watch the paper mill. When I joined the Sri Lanka Administrative Service in 1977, I remember a junior official asked me to use paper sparingly. We had to recycle the same envelope at that time to save on paper. At that time, we did not have sufficient foreign reserves to make imports," he said.

He said Sri Lanka had a huge manufacturing base in the 1970s, and spoons and forks turned out by the Lanka Steel Products Corporation were of high quality.

"We were starting an industrial revolution in the 1970s," he said.