---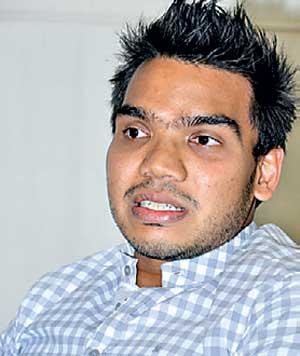 Expressing his disappointment at the incident of a senior diplomat of the US Embassy leaving the airport without a PCR test, former MP Namal Rajapaksa said what was needed more than ever was cooperation and respect.
"Reports of a US diplomat refusing PCR tests at BIA are disappointing. Vienna Convention or not, the world is in the midst of a global pandemic and what we need more than ever is cooperation and respect of one another's national frameworks which are put in place to save lives," he tweeted.

Officials at the Bandaranaike International Airport (BIA), had permitted the diplomat to leave the airport without a PCR test last morning. after consulting the relevant ministries.

The US Embassy said the arrival of US diplomatic staff to Sri Lanka complies with the norms and procedures outlined in the Vienna Convention on Diplomatic Relations, just as it applies to the arrival of Sri Lankan and other diplomatic staff to the United States.
Officials at the Bandaranaike International Airport (BIA), had permitted the diplomat to leave the airport without a PCR test last morning. after consulting the relevant ministries