---
Fixing election date will help Govt. focus on fight against virus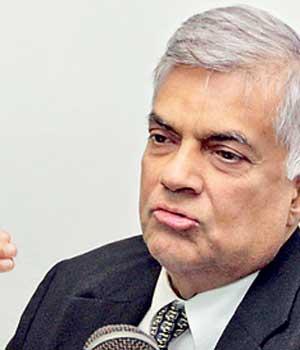 By Yohan Perera
The fixing of a date for the general election will help the government to focus on its efforts to eradicate COVID19, United National Party (UNP) Leader Ranil Wickremesinghe told the party's working committee yesterday.
"The UNP will discuss with the other political parties and the Election Commission as to when the upcoming elections could be held," he has told the working committee meeting.

Mr. Wickremesinghe said that following the defeat of Sajith Premadasa at the 2019 presidential election, the UNP parliamentary group took the decision that the prime minister and the Cabinet of Ministers would leave the government and function as the Opposition.

He said the UNP had never held discussions with the government on the formation of a National Government and would not consider such a move.

"The party took the decision to regain the confidence of the people at the upcoming general election. We have not had discussions on forming a national government and will not enter a national government," he said in this regard.

Emphasising that the UNP's foremost responsibility was safeguarding the country, Mr. Wickremesinghe said the party would support the national efforts in the face of the growing health crisis.
The UNP will discuss with the other political parties and the Election Commission as to when the upcoming elections could be held