---
The govt. is keen to bring the country back to normalcy as early as possible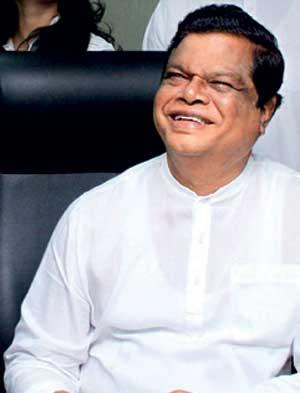 By Sandun A. Jayasekera
The government will consider total relaxation of the curfew, if the corona situation is brought under control in the country, Cabinet spokesman Bandula Gunawardane said.
Minister Gunawardana reiterated that the government would consult the health authorities, the armed forces and the police on the viral infection and the security situation in the country before lifting the curfew.
"I believe that we can keep our hopes on Monday's possible relaxation of the curfew, as the government is keen to bring the country back to normalcy as early as possible," he stressed.
Addressing the cabinet news briefing last afternoon, Minister Gunawardana said the cabinet that met yesterday with President Gotabaya Rajapaksa presided the meeting, discussed the steps taken to control COVID-19 and their success in length.
"All cabinet members were satisfied with the curative, preventive and security measures taken by the government in the aftermath of the COVID-19 outbreak. The government's intention is to prevent any business, small, medium or conglomerate collapse because of this viral infection. The government wants to restart the public and private sector, schools, factories soon and also bring normalcy to the life of each and every person and their families," he said.

Minister Gunawardana said many other countries that had been devastated by COVID-19 had opened for trade and business, schools re-opened, transport and industries resumed even while lives being lost and thousands of others become victims.

"But, the thinking of this government is that its people are precious more than anything. That was why the government has delayed in opening the country," he said.