---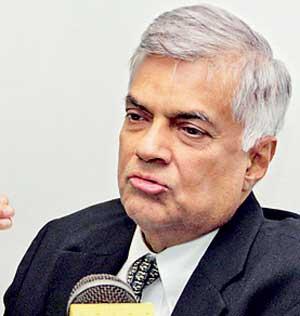 By Yohan Perera
Former Prime Minister Ranil Wickremesinghe is yet to receive any official request from the Police summoning him for an investigation on the Bond scam.
Sources close to Mr. Wickremesinghe said he is yet to receive any official call from the police calling him to report for a statement.

They also said Mr. Wickremesinghe is of the opinion that he is cleared from any charges with regard to the bond scam by the Presidential commission appointed to look into the matter.

It was reported earlier that Attorney General had directed the Acting IGP to record statements from Mr. Wickremesinghe and a few others including former President Maithripala Sirisena, former Prime Minister's advisor S. Paskaralingam on the bond scam.