---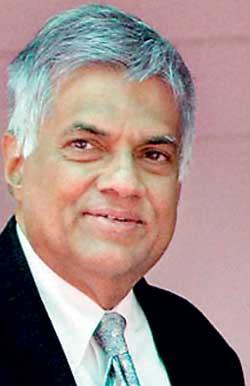 By Kelum Bandara
Prime Minister Ranil Wickremesinghe sought a meeting with representatives of five Tamil parties that put forward 13 demands for consideration by presidential candidates in the fray, a party leader said.
The parties – Illankai Thamil Arasu Katchi (ITAK), Tamil Eelam Liberation Organisation (TELO), People's Liberation Organisation of Tamil Eelam (PLOTE), Tamil Makkal Kooteny (TMK) and Eelam People's Revolutionary Liberation Front (EPRLF) – presented a common document to presidential candidates outlining 13 demands including merging the Northern and Eastern Provinces, scrapping the Prevention of Terrorism Act (PTA) and releasing those held under PTA. TMK Leader and former Northern Provincial Council Chief Minister, C.V. Wigneswaran said the premier sought a meeting with party representatives. "Once he gives us a time, we will meet him," he said.

However, those close to the two main presidential candidates – Gotabaya Rajapaksa and Sajith Premadasa – have refused to accept these demands. Opposition Leader Mahinda Rajapaksa rejected them on behalf of Gotabaya Rajapaksa while Minister Kabir Hashim who campaigns for Mr. Premadasa said no such condition would be accepted. In response, Mr. Wigneswaran said the Tamil parties would not be downhearted by the rejection of 13 demands put forward by them to be considered by presidential candidates in the fray. He said these proposals were presented knowing that no main candidate would entertain them.

"The purpose was to educate the Sinhala people about the long-standing demands of Tamils in the North and the East. If there were a disease to be cured, proper medicine has to be given. The disease cannot be cured by ministering wrong medicine. Tamil people, as a minority group, should have the right to look after their affairs," he said.