---
He slipped and fell off a precipice while intoxicated, broke his neck and died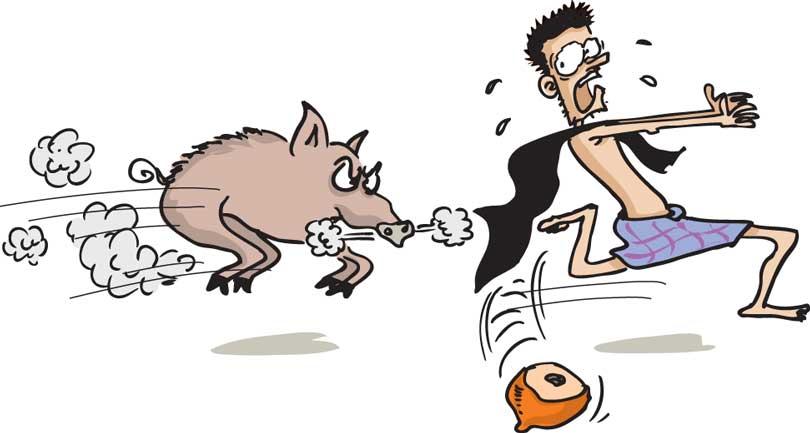 By Dammika Gunawardene

A story about a headless ghost roaming about in the night comes from a village in the Sabaragamuwa Province.
A drunkard, who was hated by everyone in the village as they could not tolerate his behaviour, slipped and fell off a precipice while intoxicated, broke his neck and died.

Within a week of his death a headless ghost started roaming the village, apparently carrying a human head in his hands. People feared to step out of their homes in the night fearing an encounter with this ghost. One day the villagers had heard someone screaming for help and carrying torches went to see what it was all about. To their amazement they came across a man whose wife had gone abroad for employment being confronted by a wild boar. On closer examination they found a cloth which had been used by the youth to drape over himself to take the appearance of a ghost lying on the ground next to the struggling youth together with a husk of a king coconut. Having now discovered who their 'ghost' was they later learnt that the young man had been going about scaring everyone so that he would not have anyone interrupting his visits to meet his paramour while his wife was away. Unfortunately the run-in he had with the wild boar revealed his meandering ways.