---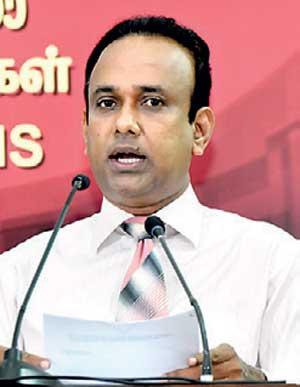 By Sandun A Jayasekera
Sri Lanka has totally banned the import of pepper or transshipment of pepper as such trade has created many problems and led to the collapse of the local pepper production, Cabinet spokesman and Minister Ramesh Pathirana said yesterday.
Minister Pathirana, addressing the weekly cabinet news briefing told the media that Sri Lanka would also refrain from exporting pepper as nuts and only export value-added products of pepper that has a huge demand in the global market.
He admitted that the price of a kilogramme of raw pepper has come down to Rs. 150 from Rs. 600 in 2019 and added a good price is expected after Sri Lanka started exporting value added pepper.
There are several other products which are also internationally traded but in small amounts such as green pepper, pepper oil and oleoresin.

Black pepper is the dried unripe berry, while white pepper is the mature berry from which the mesocarp has been removed. Black pepper is used as a direct spice and is also processed into pepper oleoresin and oil.
White pepper is used mostly as a direct spice. Black pepper is used in a wide variety of foods, particularly in meat products, while white pepper is used in light coloured sauces, mayonnaise and cream soups when dark particles are undesirable.

'We must exploit the current situation of pepper in the international market and start to export what the market demands," Minister Pathirana stressed.