---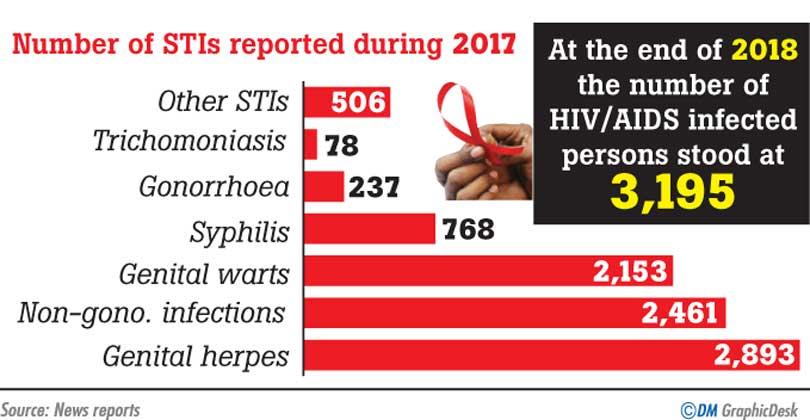 By Sandun A Jayasekera
Sri Lanka is among the front line countries that had effectively controlled the spread of HIV/ AIDS and other sexually transmitted diseases like Syphilis and Gonorrhea. This was said at a seminar which was held yesterday.
Dr. Lilani Rajapaksa, National Coordinator, of the 'Project to Prevent Transmission of HIV and Syphilis from Mother to Child' told the seminar conducted at the Health Promotion Bureau yesterday that the number of HIV/AIDS infected persons stood at 3,195 at the end of 2018 and Syphilis and Gonorrhea patients countrywide stood at 100.
"The spread of the three diseases in Sri Lanka is about .02% a year and this is one of the lowest in the region," Dr. Rajapaksa said. "Our ambition is to make the future generation free of HIV and syphilis infections. Sri Lanka is planning to obtain validation certificate by the World Health Organization (WHO) as a country which has "eliminated mother to child transmission of HIV and syphilis."
Dr. P. Weerasinghe, who is a specialist in sexually transmitted diseases said the Health Ministry required the support of all healthcare personnel and the community and the media to meet the goal of creating a sexual-disease-free Sri Lanka.
"Sri Lanka has a well established Maternal and child health services which are extended to grassroots level. Every pregnant woman can access the services provided by Medical Officer of Health clinics," Dr. Weerasinghe said.
The spread of the three diseases in Sri Lanka is about .02% a year and this is one of the lowest in the region