---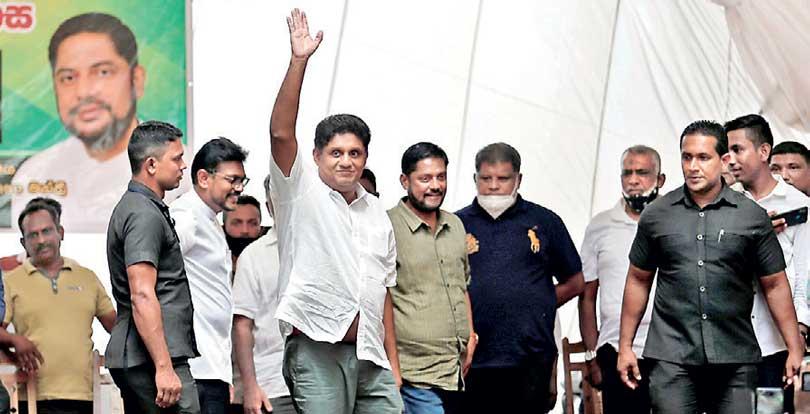 courtesy: Reuters
I have never even had a cup of tea using public funds
I only used public funds to build 25 dagobas
By Yohan Perera
Samagi Jana Balawegaya (SJB) Leader Sajith Premadasa who wound up his campaign for the general election yesterday said he would not get discouraged by false allegations and mudslinging made against him.
Mr. Premadasa who addressed several rallies in Colombo during the final day of campaigning for the general election yesterday said he would not be deterred by mudslinging as such acts would only increase his popularity
Referring to allegations he said, he had not misused public funds.

"Some allege that I have misused public funds. I have never even had a cup of tea using public funds during the time I held the housing ministry. I only used public funds to build 25 dagobas. This was the first phase of the programme to build 1000 dagobas or chaityas," he said.

Mr. Premadasa said he was subjected to mudslinging from the time he came into politics. "Mudslinging is a good thing as it enhances your popularity" he said.

The SJB Leader pledged to reimburse the consumers the electricity bills for the months of April and May.
Also he pledged to reduce fuel prices and thereby reduce the prices of other essential commodities if elected to power. "It is SJB which can resolve issues faced by the government" he said.