---
so that he could stand trial in the high court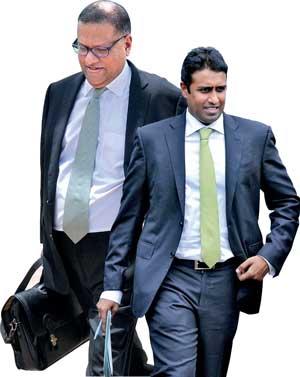 By Shehan Chamika Silva
The necessary legal documents with regard to the extradition of Central Bank's former governor Arjuna Mahendran from Singapore are being prepared by officials of the Attorney General's Department.
Indictment based on charges arrising from bond scam
These documents are expected to be sent to the Singaporean government based on the indictments which will be filed in court by the Attorney General.
This extradition process is being prepared with the view of getting down Mr. Mahendran so that he could appear at the High Court trial.