---
Many Sri Lankans in the Middle East and other countries are suffering since the outbreak of COVID-19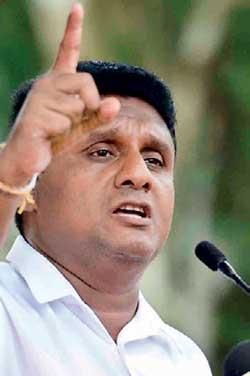 By Yohan Perera
The government should give priority to Sri Lankan expatriates who wish to return to the country rather than focusing on bringing down COVID-19 patients from Seychelles for treatment, former opposition leader Sajith Premadasa said yesterday.
"Many Sri Lankans in the Middle East and other countries are suffering since the outbreak of COVID-19. They repeatedly plead the government to bring them back to Sri Lanka. The government does not seem to be responding to this call," he said.

"Why is the government giving priority to provide treatment for those from Seychelles? Attention should be paid to the requests made by expatriates as they play a pivotal role in the national economy through foreign remittances.