---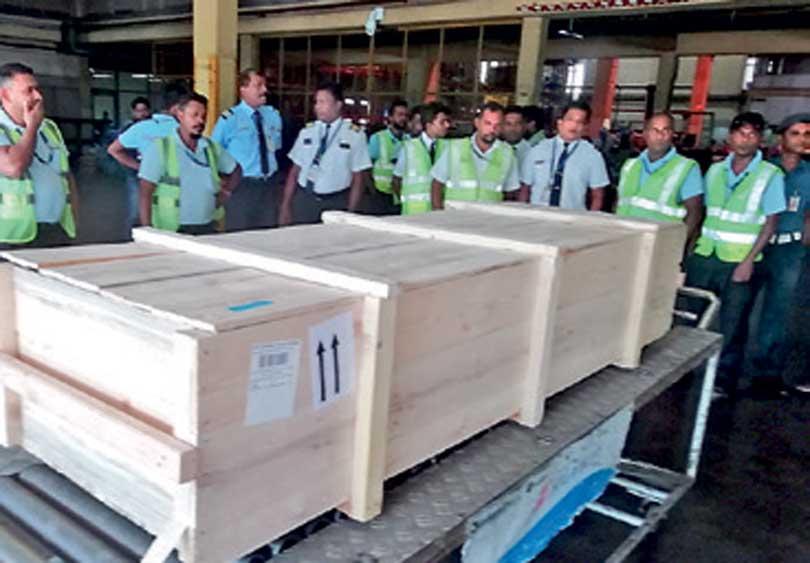 By T.K.G. Kapila
The remains of three Sri Lankan students who died at Baku in Azerbaijan were brought to the Bandaranaike International Airport (BIA) yesterday morning on a flight arriving from Doha, Qatar, the airport's senior officer said.
The postmortem examinations were conducted in Azerbaijan and the remains handed over to the relatives.

The three students studying at the Western Caspian University in Baku, Azerbaijan had died in their apartment on January 3 from toxic suffocation after a fire broke out in the building they occupied.

The authorities in Azerbaijan had initiated an investigation into this incident.

The Sri Lankan Government had provided financial assistance of Rs.500,000 to each of the victims to facilitate the airlifting of their bodies to the country.

The victims were identified as Malsha Sandeepani (23), her sister Tharuki Amaya (21) from Bokundara and Hansi Madhubashini (25) from Pahala Biyanwila .

The victims' parents thanked the minister for supporting them at this hour of grief and said they had sent their children to Azerbaijan after mortgaging their properties and selling their jewellery. They also said they were indebted to banks as well as various other individuals.