---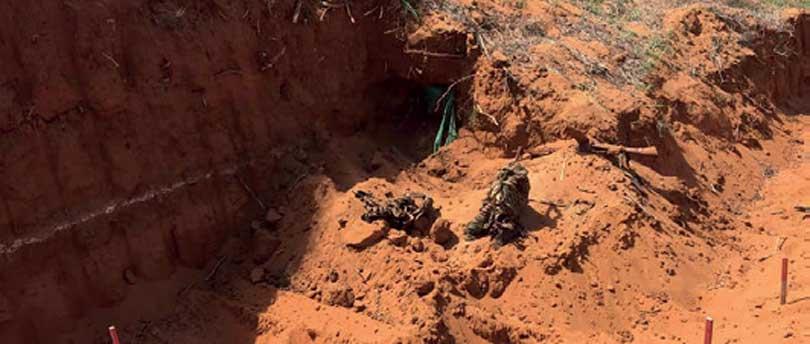 By Romesh Madusanka
Kilinochchi Magistrate ordered police to commence excavations tomorrow (26) in the land mine site at Pallai in Muhamalai where they had recovered parts of LTTE uniforms, parts of weapons and skeletal remains.
Magistrate G. Sarawanabhavan made this order during his inspection of the site last Friday.

Police informed the magistrate that the parts of weapons belonged to the Halo Trust Organisation and the uniforms to the LTTE.

They stated that they had recovered skeletal remains too near the LTTE uniforms from the site.