---
About Rs.680 million has been estimated for establishing these facilities in all schools countrywide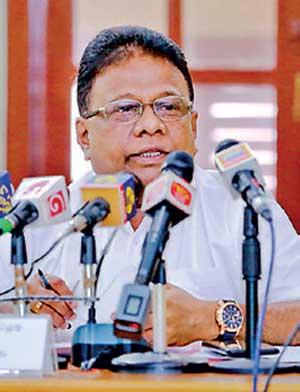 By Thisari Walawege
All schools would be equipped with temperature screening devices, sinks to wash hands and sick rooms before reopening, Education Minister Dullas Alahapperuma said yesterday.
The minister said about Rs.680 million has been estimated for establishing these facilities in all schools countrywide and about Rs.30, 000 would be given for this purpose, to schools accommodating less than 200 students.

Furthermore, he said claims made by certain trade unions regarding parents being accountable for safety measures related to re-opening of schools were false.

While condemning the numerous allegedly false comments on social media which mislead the people, the minister said people should avoid spreading false rumours regarding the national policy in relation to school children's safety.

He said that no measures have been taken which may distress the parents of schoolchildren and money would not be collected from the parents while establishing safety measures in these schools.
The minister also said schools would be reopened only after a suitable environment for learning has been fully confirmed by the health authorities.
Schools would be reopened only after a suitable environment for learning has been fully confirmed by the health authorities