---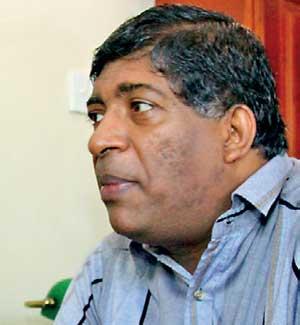 By Yohan Perera
President Gotabaya Rajapaksa is correct in blaming the Central Bank officials, UNP Assistant Leader Ravi Karunanayake said yesterday.
"I during the last regime said that it was the officials of Central Bank who were spoiling the country's economy. Some criticised me vehemently when I said this at that time. I am happy that President had found out the truth," Mr. Karunanayake said.

"The President had asked the Central Bank officials to quit if they cannot help building the economy.

This is exactly what should be done," he added.

On the other hand, Samagi Jana Balawegaya candidate and former MP Hirunika Premachandra at a press conference was critical over President's criticism on Central Back staff and said politicians always get away when there are shortcomings.

It is easy for them to land the blame on public servants and escape," she said.
The President had asked the Central Bank officials to quit if they cannot help building the economy. This is exactly what should be done