---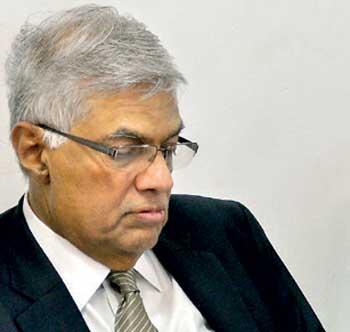 By Yohan Perera
United National Party (UNP) leader and former Prime Minister Ranil Wickremesinghe, while questioning as to what had become of US $230 million (Rs. 42.6 bn) provided by the World Health Organisation (WHO) to fight the COVID-19 virus, urged the Minister of Health to disclose how these funds have been spent.
Mr. Wickremesinghe came out with this question while speaking at a meeting of UNP candidates in Kalutara and Matara districts yesterday. He alleged that the government had not purchased new PCR test kits, personal protection equipment, face masks or ventilators, "In other countries, governments purchased the necessary medical equipment when they were informed about the funding without waiting for the money to arrive", Mr. Wickremesinghe said while questioning as to why the Sri Lankan government did not purchase medicine from local manufactures if it did not have foreign exchange available to import medicine.

Drawing attention to the example of Kerala, Wickremesinghe highlighted that the health authorities there did not waste time when purchasing the necessary medical equipment.

"The Minister of Health could have been questioned in Parliament if the sessions were on. However, since she cannot be held accountable by the legislation, she must be held accountable by the public," he said.

He added that the United National Party and some of the other Opposition political parties refrained from engaging in conventional politics, and where possible provided the government with the support necessary to combat the virus. However he said in return the only thing the opposition had asked the government to do was carry out 5,000 PCR tests a day, which the government has not done.
In other countries, governments purchased the necessary medical equipment when they were informed about the funding without waiting for the money to arrive