---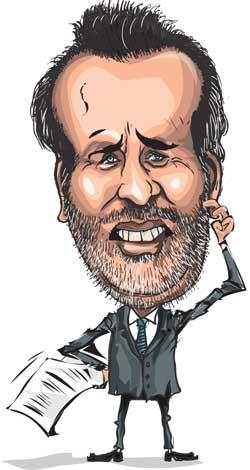 Sri Lanka Muslim Congress (SLMC) Leader and Minister of City Planning, Water Supply and Higher Education Rauff Hakeem opined that the Muslim Personal Law is facing a great threat, and said if 'Rajapaksas' take office, this law will be abolished in no time.
Addressing an election rally in Kurunegala, he said this was a special prerogative of the Muslim community.

"The Muslim Personal Law was a right that our forefathers had secured for us and we would like to nurture it, while being open to reforms. But, like a flock of vultures, the Opposition is waiting to terminate the existence of this law altogether, at the slightest chance they would get. We cannot fall victim to their witch-hunt, under any circumstance or at any cost. It is a proven fact that Presidential hopeful Sajith Premadasa had earned the unshakable confidence and trust of the Sinhalese community. The rivals have now well understood the tremendous support Sajith had already acquired from the people of all communities and they cringe in fear of his sliding victory," he said.

He said, "The Muslim community as a whole is extremely apprehensive about its future and is awaiting a change. If the Rajapaksas regain power, even the least the rights the community enjoys will be snatched away for good. Only a selected group or community will get all privileges and the rest will be treated as emigrants and be subject to step motherly treatment.
Also, he reproached the Opposition for condemning the Parliamentary Select Committee Report, in a meeting in Kurunegala, this week.

Minister Hakeem said the opposition raises doubts about the PSC because they fear that if the Easter Sunday carnage matter is further investigated, the alleged surreptitious activities of the state intelligence and the way they got mishandled by certain covert sources will come to light. This is the very reason for the opposition to condemn the credibility of the Select Committee Report.

Minister Hakeem made this comment in a meeting held in Siyambalagaskotuwa in Kurunegala during a campaign in support of the Presidential Candidate Sajith Premadasa and his New Democratic Front (NDF). Minister Hakeem added that, had the Easter Sunday explosion and killings taken place during Rajapaksa's regime, the Muslims could not have even imagined the levels of horror it would have unleashed on them, in its wake.

"Many more in thousands would have gone behind bars. However, the present government appointed a committee, headed by the Prime Minister and managed to get several hundred innocent people released through a panel of selected lawyers.