---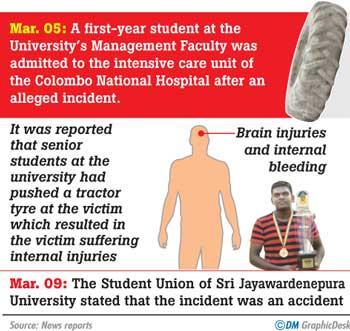 By Darshana Sanjeewa Balasuriya

20-year-old Pasindu Hirushan, undergoing treatment at the Colombo National Hospital after he was badly injured in a ragging incident on March 5, was discharged from the hospital on Thursday.
He was admitted to the ICU after being hit on the head by a tyre thrown at him by a group of senior students of the Sri Jayawardenepura University.

Several students including the main suspect were arrested in connection with the incident.