---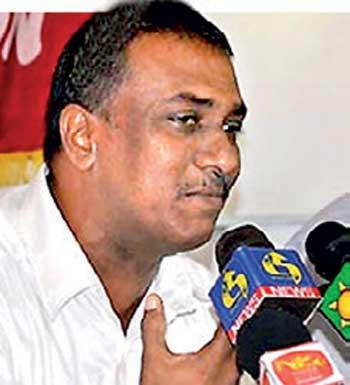 By Dayseeli Liyanage
Chairman of the Private Bus Owners' Association Gemunu Wijeratna warned that private bus operators would be compelled to remove their buses from the roads if the Government is going to impose fines on drivers without developing infrastructure facilities.
He said imposing fines to minimize road accidents is not ethically correct as the matter is under discussion before the Human Rights Commission.
He said that the Motor Vehicle Act has to be amended including a number of issues such as stopping begging on road sides, introduce speed limits for drivers, increasing the sign boards to warn drivers, streamlining the pedestrian crossings.
He further said it is not fair by the transport sector to increase fines without looking into practical issues.
Gemunu Wijeratna said they would remove buses from the roads if the government increases fines without giving solutions to the problems of Drivers and Conductors with regard to rest rooms, parking places for buses and bus halts.
It is not fair by the transport sector to increase fines without looking into practical issues