---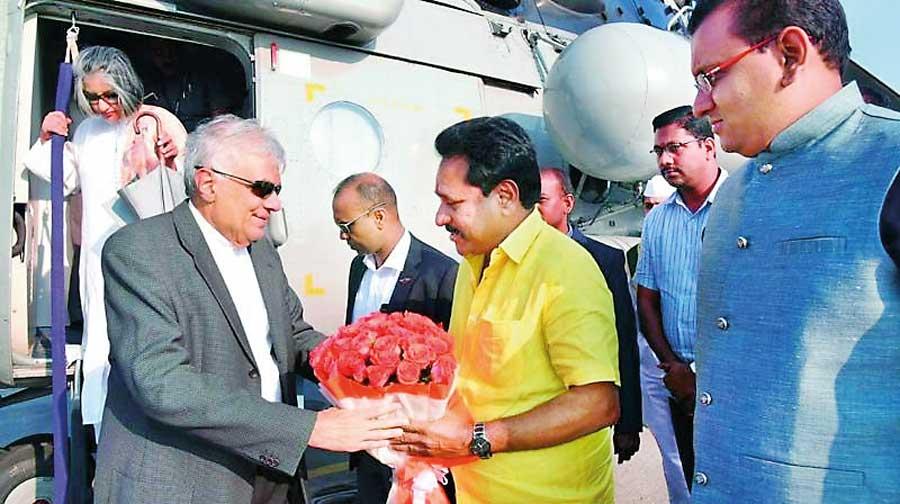 Sri Lankan Prime Minister Ranil Wickremesinghe and his wife Maitree Wickremesinghe were among the ministers and some of the top officials who reached the temple city of Tirupati to offer worship to Lord Venkateswara on Saturday.
Mr Wickremesinghe and his wife along with other officials, earlier arrived at Chennai airport where they were received by the officials concerned.

From there they were flown to Tirupati airport by a special helicopter where they reached by 4.35 pm.

On behalf of the State government, Industries Minister N. Amarnath Reddy and other district officials accorded a warm welcome to the visiting Prime Minister and his wife when they landed at the airport.

After visiting the temple, they drove to the sacred hills, where they were received and accorded a warm welcome by TTD EO Anil Kumar Singhal and Tirumala JEO K.S. Sreenivasa Raju at Sri Krishna Rest House in Tirumala in the evening. After an overnight stay here, the Prime Minister and his wife will offer worship on Sunday morning and fly back from Tirupati airport at 1.15 pm. Meanwhile, tight security has been put in place at the airport and Tirumala by the Police Department.