---
No power cuts during the New Year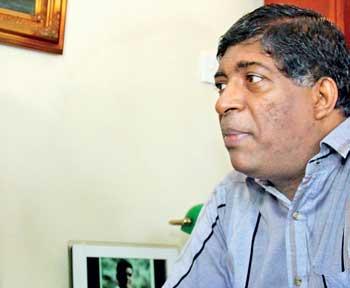 By Sandun A Jayasekera
While assuring the people that there will be no power cuts during the National New Year period, Power, Energy and Business Development Minister Ravi Karunanayaka said yesterday that a project is being planned to add 600 MWs to the national grid.
He said the request made to consumers by the CEB to use power sparingly has brought positive results and the peak time (6.30 pm to 10.00 pm) demand has dropped to 3,200 MWs from 3,700 MWs.

The minister said this when he participated in the ceremony of offering water at the 'Sri Maha Bodhi' in Anuradhapura. It was held to confer blessings on the country and people with the hope of ending the drought mainly in the hydro-power catchment areas.

"I admit that the country is facing a power crisis because of the long drought. The request made to the people to use power sparingly has paid dividends. The demand for power during peak time has dropped. We will have to face this difficulty only for maximum of ten days and appeal to consumers to bare with us at this difficult time. The government will take measures to prevent any similar situation in future," he said. Unfortunately the government has failed to commission a single power plant in the past four to five years and this one of the main reasons for the power crisis. However, the Power, Energy Ministry has taken steps to build seven LNG power plants, three coal and thermal power plants and three solar and wind power plants in the next couple of years."

Commenting on the artificial rain project, the minister said the pilot project was a success but has been suspended for lack of moisture in the clouds.
I admit that the country is facing a power crisis because of the long drought. The request made to the people to use power sparingly has paid dividends