---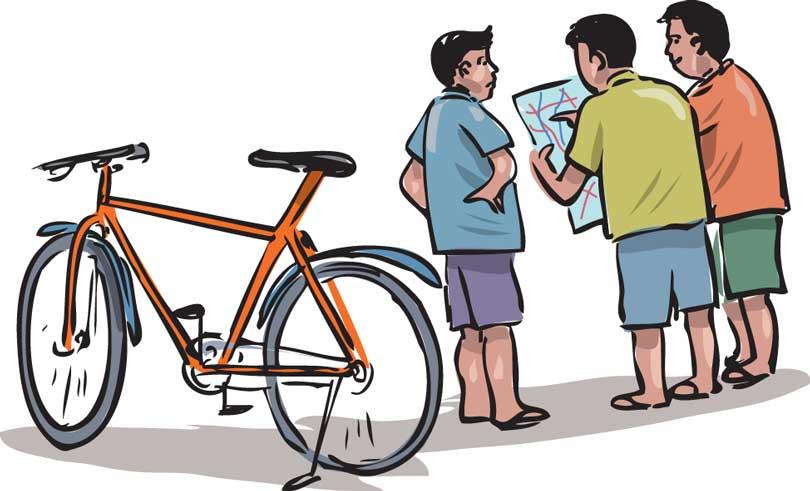 By Senaka Bandara
Galnewa Police said they took into custody two nine year old children who embarked on a travelling mission on a bicycle on Saturday.
Three children who are residents of Helabodugama and students of a school in Galnewa had planned initially to proceed on a mission using a map to visit Japan, Australia, New Zealand and Singapore. One student has given up the idea because the bicycle could not accommodate the three member mission. However, the other two children have decided to proceed.
In the meantime, the parents of the children had lodged complaints to the police of the missing children. The police had accordingly carried out a search operation in the close vicinity. The parents have told the police that one child had not taken part on the travel mission because the bicycle could not accommodate all three. The police and the parents had launched a search operation with the help of CCTV footage. A father of a child had alerted a relative in the Maho area about the mission of these two children. With the assistance of CCTV footage the two children were traced and located at the Maho railway station and handed over to the Police. The OIC of Traffic Division M.M.R.C. Munasinghe had advised the parents to be vigilant of the children's' movements. A team of police officers carried out the operation on the direction of SP Wijitha de Alwis of Thambuttegama Police.
Students of a school in Galnewa had planned initially to proceed on a mission using a map to visit Japan, Australia, New Zealand and Singapore