---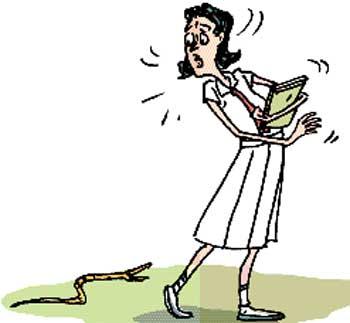 By Nishantha Kumara
A schoolgirl sitting for the GCE Ordinary Leval Examination at the Arawa Maha Vidyalaya in Mahiyangana was stung by a venomous snake on her way to the examination centre.
The 17- year- schoolgirl was a student of Dikyaya Vidyalaya in Rideemaliyedda.

She was making a trek of more than three miles through hard terrain from her home in Beraliya to the examination centre when she was bitten by the snake. Her parents rushed her to Meegahakiula Hospital where she was provided immediate treatment.

A spokesman for the hospital said she had been stung by a snake identified as Humpnosed Viper, known as "Karawalaya" and that she was discharged after preliminary treatment to enable her to appear for the examination. A resident of the area who helped the parents to bring the girl to hospital said at present only three families lived in the Beraliya village located in a hilly area about three kilometres off the main road, that was accessible through a jungle track.