---
Chairman of the CommissiAon was of another opinion while the other two commissioners held a different stance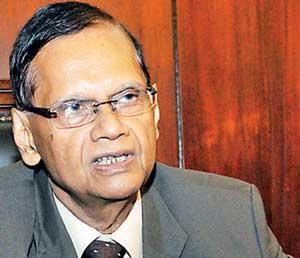 By Sheain Fernandopulle
There was no consensus among the National Election Commission members when taking decisions in respect to the elections, Sri Lanka Podujana Peramuna Chairman Prof. G.L. Peiris said yesterday.
He said the Chairman of the Commission was of another opinion while the other two commissioners held a different stance when taking the decision whether elections should be held under new regulations or previous regulations.

"According to new regulations, the party's name, candidate's name and symbol are not permitted to display at election offices," he said.

However, there is an exception that these limitations are not applicable during an election rally.

According to health guidelines, the maximum rallies that can be held by a political party are 100.
"It can be said that unnecessary confusion has been created due to the new decisions made by the election commission in line with the General Election.

He said the regulations that were earlier endorsed by the secretaries of all political parties, were healthier and also environmental friendlier.