---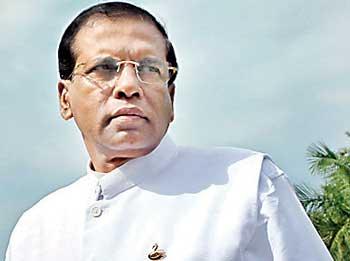 By Sandun A. Jayasekera
Addressing the 17 new Sri Lankan envoys and senior officers of the Foreign Affairs Ministry at the Presidential Secretariat today (June 6), President Maithripala Sirisena instructed them to remove any apprehensions about Sri Lanka's security situation and urge every country to lift travel advisories, in a move to mitigate the impact of the recent terror attacks in Sri Lanka,.
The President said that the last two batches of envoys he appointed as ambassadors and high commissioners were from the Sri Lanka Foreign Service (SLFS), thereby increasing the number of SLFS officers heading the Sri Lankan missions abroad from 35% to 55%. The number of SLFS officers at Sri Lankan Embassies and High Commissions will increase to 28 in 52 Embassies and High Commissions with these appointments. Earlier, 60% were political appointees and only 40% were from the SLFS.

Accordingly, new envoys from Sri Lanka have been appointed to Brussels, Turkey, Oman, Bahrain, the United Arab Emirates, Israel, Philippines, Thailand, Indonesia, Netherlands, Singapore, Austria, Washington, and the Office of the Permanent Representative of the United Nations in New York.

The list of nominated new ambassadors received the approval of the Committee on High Posts at the Parliament.

Foreign Secretary Ravinatha Aryasinha expressed his gratitude to the President for appointing such a large number of SLFS officers as heads of missions for the first time and for introducing a healthy balance between SLFS officers and political appointees. He also briefed the President about the orientation programme organized by the Ministry for the new Heads of Missions.

Secretary to the President, Udaya R. Seneviratne, Foreign Secretary Ravinatha Aryasinha, Additional Secretary Esala Weerakoon, Sri Lanka's High Commissioner in London, Manisha Gunasekera and the newly appointed envoys were present at this meeting.
The Foreign Secretary expressed his gratitude to the President for appointing such a large number of SLFS officers as heads of missions for the first time